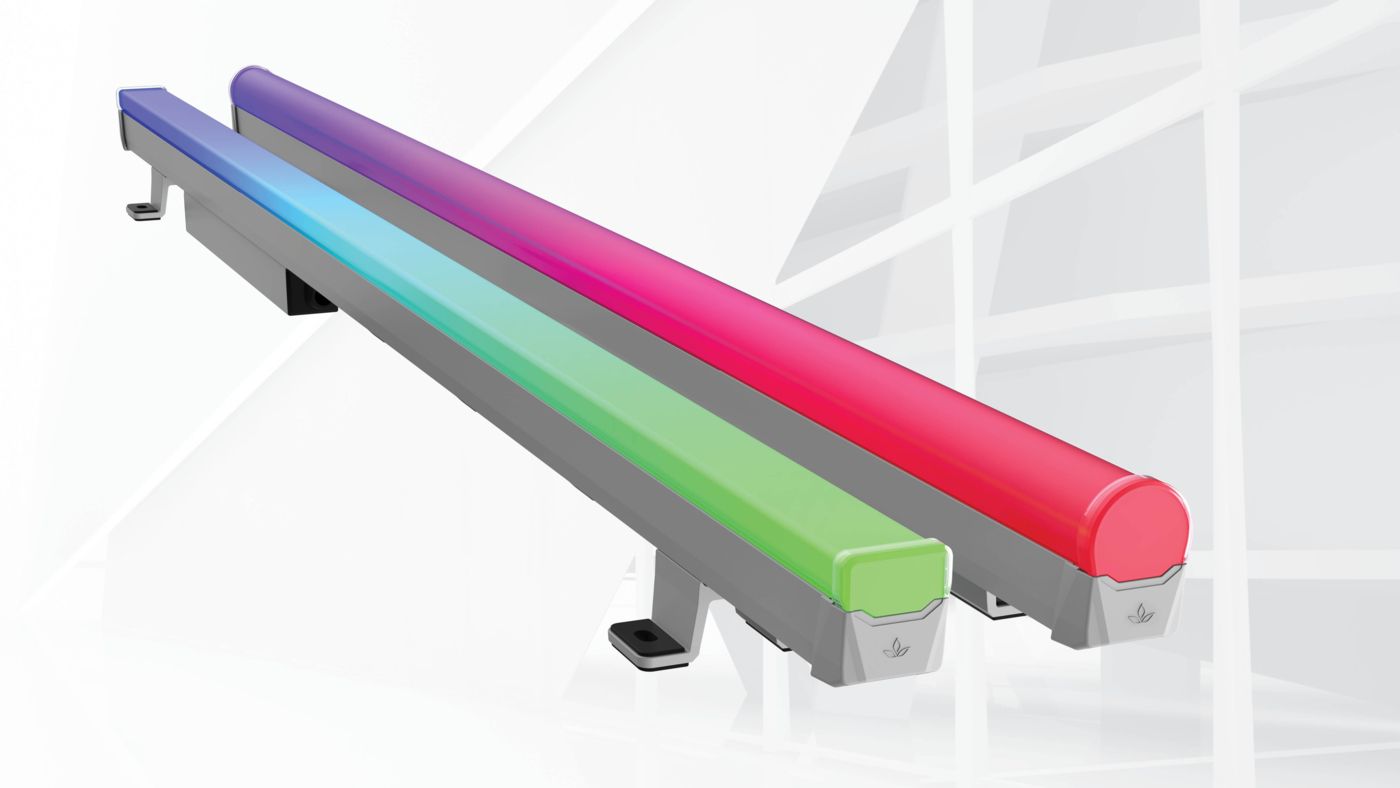 The High-Performance Vestalux V2 is Now Available With Two New Features
Lumascape is pleased to announce the addition of two new features to the Vestalux V2 range, now with line-voltage and Square lens configurations.
The Vestalux V2 is a high-performance, exterior-grade architectural outliner, packaged with best-in-class technology, incredible control, and perfect color blending into a compact and robust direct-view solution. With a Vestalux V2 on a project, imagination is the only limit!
Features include:
Up to 2,400 lumens (white) and 1,200 lumens (RGBW)*
1 to 5' (300 to 1,500 mm) standard lengths
Up to 225' (69 m) of luminaires can be installed on a single cable
Total circuit lengths stretch to almost 500' (150 m)
Line- and low-voltage configurations
Available in Cylindrical and Square diffuser options
The Vestalux features Lumascape's PureBlend Technology, providing perfectly blended direct-view colors with no separation, delivering exceptionally clean and uniform illumination.
Using Lumascape's PowerSync™ Technology, astonishingly long circuits and large fixture counts are possible without sacrificing performance or control.
The Vestalux V2 is ideal for both simple outlining as well as highly dynamic lighting experiences. Full DMX control with RDM addressing and monitoring is available via PowerSync. The luminaires are installable in any order and can be swapped out at will with addressing done prior to or after installation.
A Square optic is now available, allowing the luminaire to blend seamlessly into modern or angular architecture.
---
About Lumascape
Lumascape transforms spaces with precision-engineered lighting solutions, proven to perform. Since 1991, customers have relied on us as a leading manufacturer of high-quality, innovative luminaires that solve their toughest lighting challenges. Our global experts combine sophisticated design, advanced technologies, quality materials, and rigorous testing to manufacture a comprehensive range of lighting systems that consistently exceed performance expectations. Lumascape is a member of the Hunter Industries Family of Companies.
---
Media Contact
Caroline Jones
Marketing Manager
+61 409 219 969 Direct
caroline.jones@lumascape.com
---