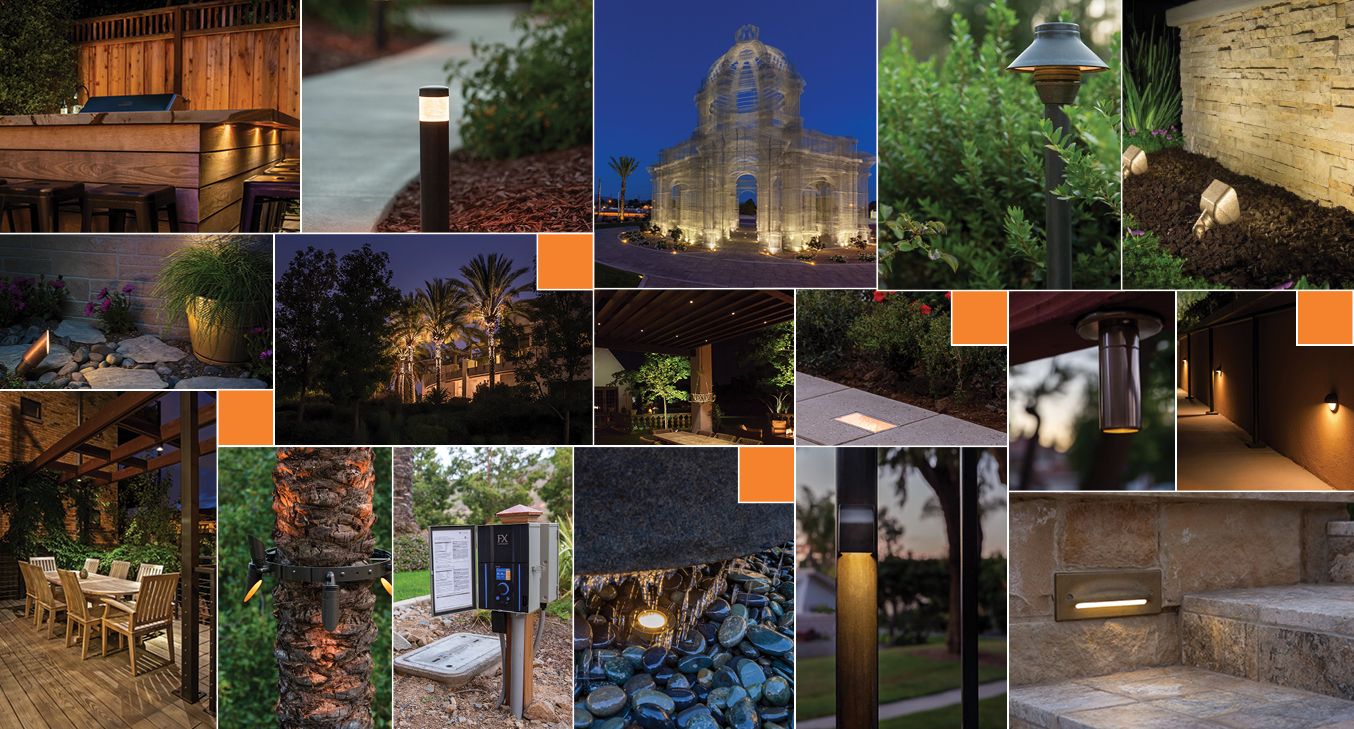 Following a successful multiyear partnership, Lumascape and Holm have consolidated all landscape and architectural lighting products into the Essential Series under the Lumascape brand.
With more than 50 new landscape luminaires, this range offers unmatched performance and simple installation. Its also compatible with state-of-the-art Luxor® Technology for addressability, powerline communication, scene creation, and dynamic RGBW control.
"This addition offers an expanded range of landscape lighting solutions for commercial applications. This partnership sees Lumascape being able to offer a complete solution on any lighting project.
– Ryan Williams, Senior Director - Lumascape
More Choice, More Opportunities
From Flood Lights, to Smart Controls and Power Supplies, the new Essential Series provides more options on any lighting project.
---
About Lumascape
Lumascape transforms spaces with precision-engineered lighting solutions, proven to perform. Since 1991, customers have relied on us as a leading manufacturer of high-quality, innovative luminaires that solve their toughest lighting challenges. Our global experts combine sophisticated design, advanced technologies, quality materials, and rigorous testing to manufacture a comprehensive range of lighting systems that consistently exceed performance expectations. Lumascape is a member of the Hunter Industries Family of Companies. Learn more at lumascape.com. 
---
Media Contact
Caroline Jones
Marketing Manager
+61 409 219 969 Direct
caroline.jones@lumascape.com